Restaurants in the Bay Area are a dime a dozen.  While there is a lot of cultural restaurants to choose from, sometimes good old fashion American cuisine can really hit home.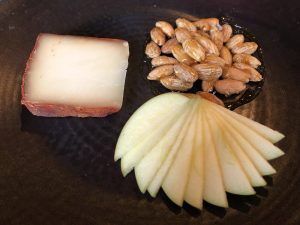 Wood Tavern is a popular Rockridge restaurant that is in the Bay Area.  Owners Rebekah and Rich Wood decided they wanted to open a restaurant that was closer to their home, so they could have the best of both worlds.  Raise a family and run a wildly successful restaurant.
Their previous restaurant, Frascati, on Hyde Street in San Francisco was bought by Jon and Rebecca Rader.  They had a long history working in the restaurant business since they were young.  They kept the original Mediterranean influence and added their own flair with Chef Natanael Bueno.
When Rebekah and Rich opened Wood Tavern, they were joined by many of their original from their previous restaurant.  They had been working together for over ten years and brought an ease of how each works in their stations that keeps the restaurant working like a well-oiled machine.  They even kept their Executive Chef from Frascati, Chef DiMare.
Chef DiMare has the creativity few chefs has.  He keeps his menu rotating with the seasons to bring new dishes which keeps the clientele coming back again and again.  With over three hundred and eighty reviews online, they are knocking it out of the park with Wood Tavern.
Townhouse Bar & Grill is located in Emeryville, California.  What makes this restaurant so unique is the historic building it is located in.  Originally built in 1926 for a fireman, it was leased to a shrewd businessman who knew how to work around Prohibition known only as "Blackie".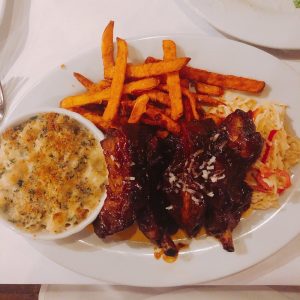 After Blackie left the area in 1936, Joe Vernetti rented the place and turned it into a bar named Vernetti's Townhouse giving it a Western theme.  Joe expanded the place in 1940 by adding a restaurant which featured the East Bay Society of Gentleman Chefs, a dining club.
Joe eventually bought the place and retired after forty-one years with bragging rights to visitors such as Tony Curtis and Betty Grable.  Joe sold the place to a couple of investors who took advantage of the then "Urban Cowboy" craze and expanded on the Western theme from 1977-1982.
Later sold to yet another restauranteur, Vernetti's Townhouse was closed for a year and re-opened in 1983.  As the interest in western bars dwindled so did the clientele and the restaurant was closed for a second time.
In 1989, French Restaurateur, Joseph LeBrun, and Chef Ellen Hope Rosenburg purchased the building and spent a year restoring and remodeling the place.  Removing the western theme, they modernized the restaurant giving it an airy feeling.
Today the Townhouse Bar & Grill restaurant is still there and has garnered and four-point-star rating with almost five hundred internet posts.  Ellen is now sole proprietor and has expanded the patio and continues to make upgrades when needed.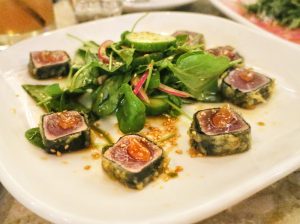 Mua is a fusion of California and Mediterranean cuisine.  Located between 24th Street and 25th Street in Oakland, California is owned and operated by Hi-Suk Dong, an artist, and his chef-wife, Sanju Dong.  No strangers to the restaurant business, they embraced the concept of Mua as a place where one can sit with friends for hours and enjoy craft cocktails and fine wines.
Mua like to feature local artists in their eclectic restaurant.  With rough wooden beams overhead and exposed ducts and pipes, one can enjoy the black wall with huge painted sketches and slides and videos on the white concrete wall.
Their vibe is certainly one that should not be missed the next time you visit this upscale neighborhood in Oakland.  With almost one thousand positive posts and a four-point-four-star rating on the web they must be doing something right.
Each of these restaurants know the importance of hood cleaning.  Bay Area Hood Cleaning has been working in the Bay Area for years to ensure commercial kitchens are not only clean but are safe.  When they do a hood cleaning at a commercial restaurant they make sure to remove all of the grease and contaminates that accumulate in the commercial exhaust system.  Call them today for a free estimate at (415) 818-1951.