San Francisco Bay Area 

Exhaust Hood Cleaning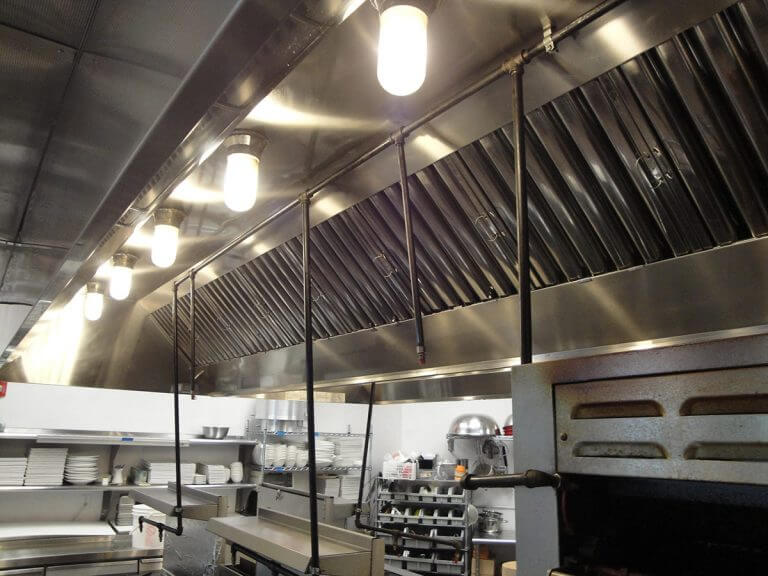 Top Exhaust Hood Cleaning in San Francisco, CA
Is it that time again? Are you due for an exhaust hood cleaning? Well, if you are and you are in San Francisco, CA, then you are in luck because Bay Area Hood Cleaning is here for you. With the best equipment and licensed cleaners, you can get the best clean for your exhaust hoods in the entire Bay Area.
There are requirements from insurance companies and health departments that you have regular cleanings of your exhaust hood. You may be wondering about what constitutes a "regular" cleaning schedule, and for that, you should contact your insurance company or local board of health. We do find that as a general rule if you use grease consistently, it is a good idea to have a professional exhaust hood cleaning service scheduled every 90 days.
There is no harm in playing it safe, and a cleaner kitchen creates a better environment for your entire restaurant. Contact Bay Area Hood Cleaning in San Francisco today to schedule an exhaust hood cleaning.
What You Get from a Commercial Kitchen Exhaust Hood Cleaning
The first goal that we have is to work with you to make sure that your kitchen is in line with local health regulations and fire code. Our professional exhaust hood cleaning team will also make sure that you are following the policy of your insurance company. Using the highest standards of cleaning and state of the art cleaning tools, there is no better way to get your exhaust hood cleaned in San Francisco, CA.
Our technicians not only provide a deep clean, but they have the insight needed to provide a full inspection of your entire system in San Francisco, CA. Our team will let you know about any possible risks of fire hazards, odors, or corrosion. With our team you will always be able to stay a head of the game and keep your exhaust hood and other kitchen equipment clean and safe for your kitchen staff. Visit our 'About' page to learn more about our company.
The Reason Exhaust Hood Cleaning Matters
Grease buildups can cause nasty odors, make your kitchen look dirty, and they are extremely dangerous! Grease build up is the direct cause of most restaurant fires. That is why getting your exhaust hood regularly cleaned is vital to the health of your system and your team.
Regularly getting an exhaust hood cleaning is not only the best way to prevent a grease fire, but it also prevents the possibility of roof corrosion being caused by grease build up. The fumes and grease that get released from your hood exhaust will start to build up on the roof if not regularly cleaned.
Bay Area Hood Cleaning has the solution to all of these problems. Our passionate and well-trained technicians will work with you and your staff to clean your entire kitchen and provide advice on what to look for with future issues.
Contact us today and find out how we can help you with the best exhaust hood cleaning in the Bay Area, CA!