San Francisco Bay Area
Restaurant Cleaning Services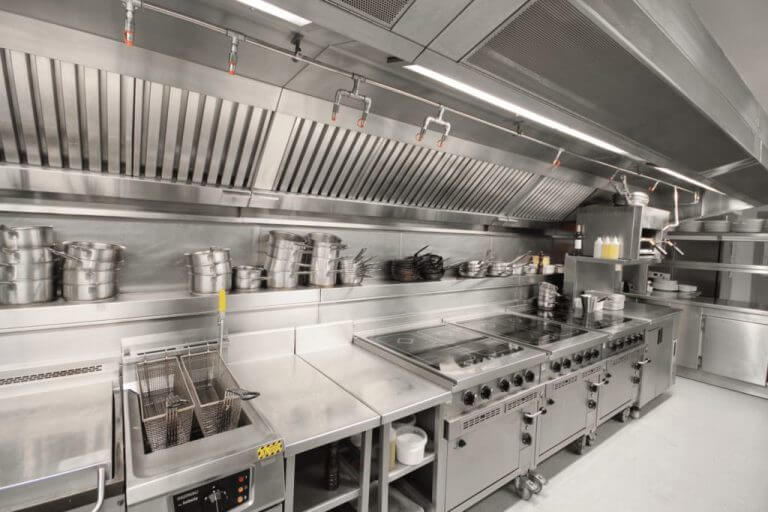 Restaurant Cleaning Services in San Francisco, CA
Running a restaurant or commercial kitchen can be exhilarating but it is also a bit of a chaotic place. When your kitchen staff is focused on producing great food for your customers, it is possible for food products, grease, and other debris to clutter up your beautiful kitchen. It can feel overwhelming and if left unchecked for a couple of months it could become a big problem.
That is when Bay Area Hood Cleaning comes in to provide amazing restaurant cleaning services for foodservice businesses in San Francisco. Our experienced and dedicated professionals are well versed in cleaning commercial kitchens. Not only does our team make sure that your restaurant is cleaned up-to-code, but we will also take all of the extra steps beyond to make sure that your kitchen truly shines. Check our About us page to know more about our company.
With our team you can get help with:
Restaurant Cleaning
Nightclub cleaning
Sidewalk Cleaning
Bar Cleaning
And much more!
Commercial kitchens, restaurants, and other large dining areas are difficult to clean and hard to maintain. With food stains, carbon release, dirt, and grease from your fryers, it can feel overwhelming. Honestly, it might take you and any other spare staff a week or more just to clean it all even if you stayed overnight.
That is why it is safer and more efficient to give Bay Area Hood Cleaning in San Francisco, CA a call. Our staff is experienced in restaurant cleaning services and you do not only get a deep clean but the expertise to put all of the equipment put back together. Our well-trained technicians provide the deepest clean and the most professional service to keep your business on track.  We have a national account relationship with some great guys in Palm Beach Florida too: https://palmbeachhoodcleaning.com
Bay Area Hood Cleaning uses the finest steam cleaning and pressure washing equipment to create the most effective restaurant cleaning services. If you are interested in the deepest clean and the best service, then contact us today and find out why so many people are bringing us in for their restaurant cleaning services.