San Francisco Bay Area
Commercial Kitchen Cleaning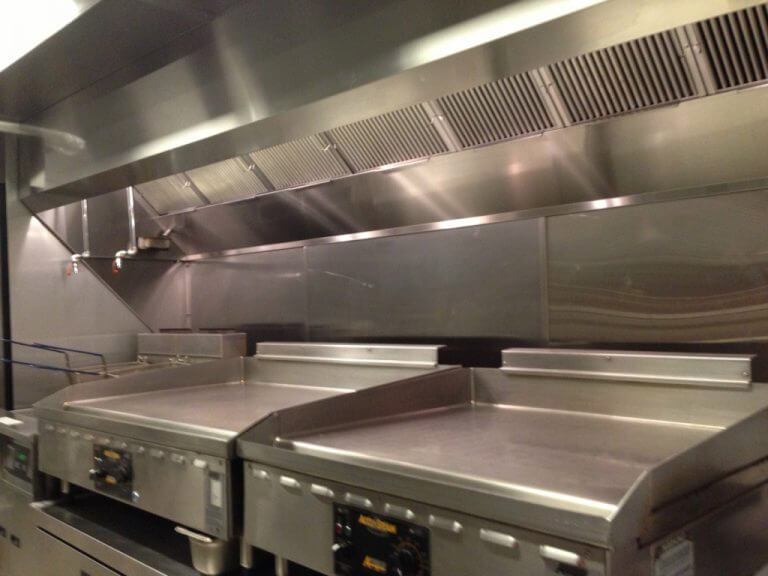 Professional Commercial Kitchen Cleaning for Restaurants in the Bay Area
The Standard Bearer for Commercial Kitchen Cleaning in San Francisco, CA
In the hustle and bustle of running a commercial kitchen, Bay Area Hood Cleaning is here to provide the deep cleaning for your commercial kitchen that will take a little stress off of your plate. Quality commercial kitchen cleaning at a fair price is the best way to meet all of your insurance and health code standards and keep your kitchen safe from harm. It also cannot be understated how much better your kitchen equipment will work when it is clean!
Bay Area Hood Cleaning is the go-to professional commercial kitchen cleaning service in San Francisco because we make it simple for you and your staff to keep a clean kitchen. While making sure that you are in line with health department regulations, fire codes and insurance standards, we also teach you and your staff about proper maintenance and cleaning. Visit our ABOUT US page for more details.
What the Highest Levels of Commercial Kitchen Cleaning Look Like
There are two things that separate Best Hood Cleaning from the pack when it comes to commercial kitchen cleaning in San Francisco. The first is the most obvious, and probably the most important. Every member of our cleaning team provides technical proficiency and incredible dedication to the process that gets equipment clean. Meeting every health code standard and keeping your equipment squeaky clean is the number one priority for our staff.
The next factor in bringing the best of commercial kitchen cleaning to your kitchen is our desire to work alongside your staff. With in-depth inspections and training of your staff in the ways of cleaning and maintenance, we make sure that your kitchen is in the best condition, even between professional cleanings. All of this is a part of our desire to make sure that Best Hood Cleaning is here to serve your needs and make life easier for your restaurant.
When Commercial Kitchen Cleaning is Needed
The number one question for most kitchens is about when they need a professional cleaning. Our first recommendation is that you check with your insurance company, the fire marshal, and the health inspector to find out the legal requirements for professional cleanings. Beyond the minimum requirement, Best Hood Cleaning for Restaurants has found that getting a professional cleaning for kitchen hoods and kitchen exhaust equipment is needed every 90 days to stay safe.
When you are considering getting a professional clean, check for odors, rattling fans, or grease build up that cannot be scrubbed away as signs that a cleaning is needed. If you feel that your equipment might be in the danger zone, then contact Bay Area Hood Cleaning and allow our professional staff to do an inspection to make sure everything is okay.
Contact us right away to get your commercial kitchen cleaning service set up and make sure your kitchen is the cleanest in town.