San Francisco Bay Hood Filters Cleaning & Replacement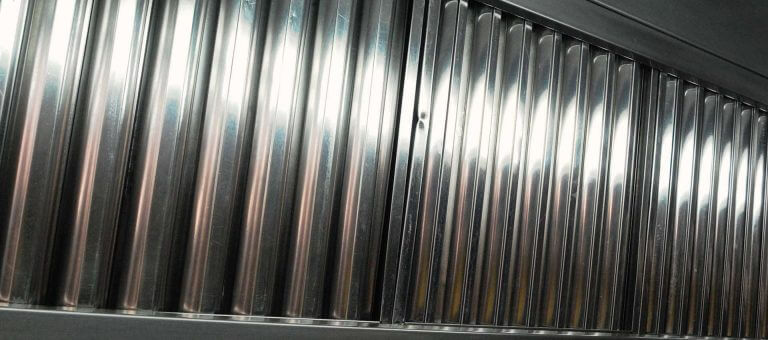 Fantastic Hood Filter Maintenance in The Bay Area
It is absolutely essential to replace, clean, and maintain hood filters in your kitchen on a regular schedule. Hood filters, also known as grease baffle filters, are a part of your system that removes the vapors from the grease out of the air before it can reach the ducts of the exhaust hood. The proper maintenance, cleaning, and replacement of exhaust hood system filters is the best way to begin safe proofing your restaurant or commercial kitchen against grease fires. Bay Area Hood Cleaning is here to provide that service in San Francisco, CA.
Get Regular Hood Filter Cleaning from Bay Area Hood Cleaning
With your hood filter, which is the metal rectangle insert at the opening of your ventilation that filters out grease from smoke, cleaning is incredibly important. Hood filters should be cleaned by your kitchen staff daily. Daily cleaning is able to prevent any grease residue build-up which would hinder filtering ability. Basically, a dirty filter will have a hard time filtering out more grease from the smoke. This leads to clogging and other issues in the long term.
Regular cleaning of your hood filters in the dishwasher is the best method we can recommend unless your filters are aluminum or galvanized. If the dishwasher is not a safe option, then regular cleanings by hand washing are important. Again, Bay Area Hood Cleaning recommends daily cleanings because it is the best method to avoid the potential of a grease fire. If you need more helpful information about cleaning hood filters, contact Bay Area Hood Cleaning in San Francisco today and we will be happy to help. Don't forget to visit our ABOUT US page to know more about our company.
Effective Hood Filter Replacement Services in San Francisco, CA
There are going to be times when the regular maintenance and cleaning of your hood system and filters is just not enough because your hoods have to be replaced. Keeping an eye on your hood filters to make sure that everything looks good, sounds good, and is working at full capacity is crucial. If you notice corrosion, dents, or issues being able to clean your hoods, it is likely time to bring in a professional company for a hood filter replacement service.
Bay Area Hood Cleaning is the go-to team for getting great service and the best new hood filters in San Francisco. There are a variety of options for hood filters and we recommend using stainless steel filters because they last longer and are easier to keep clean.
Our team works with all of the major brands of exhaust hoods and carry filters that fit all of them so that you get a great price and fast service. You never have to worry about future issues, because our licensed technicians will give your whole kitchen a checkup while we are there. So, just contact us today and get an effective hood filter replacement and kitchen cleaning maintenance service from Bay Area Hood Cleaning in the Bay Area.